Scheduled Delivery
Flexible same-day or scheduled delivery for business
Deliver convenience to customers with flexible shipping options. Roadie lets customers and retailers determine a scheduled delivery date that works for them.
Schedule a pickup for today, tomorrow, or whenever
Your customers are busy and so are you. That's why having the flexibility to schedule deliveries proves to be a gamechanger across industries. No matter if something needs delivery in two hours or two days, businesses can schedule a pickup and delivery time in advance with Roadie.
Schedule a pickup and delivery manually
Get started with scheduled delivery in minutes. Simply indicate item size, where it's going, and when it needs to get there. Roadie will then match you with a driver already heading that way.
Integrate checkout and order fulfillment systems
The Roadie API helps businesses save time and development expenses by standardizing integration. Once connected, customers or associates can schedule package pickup at checkout.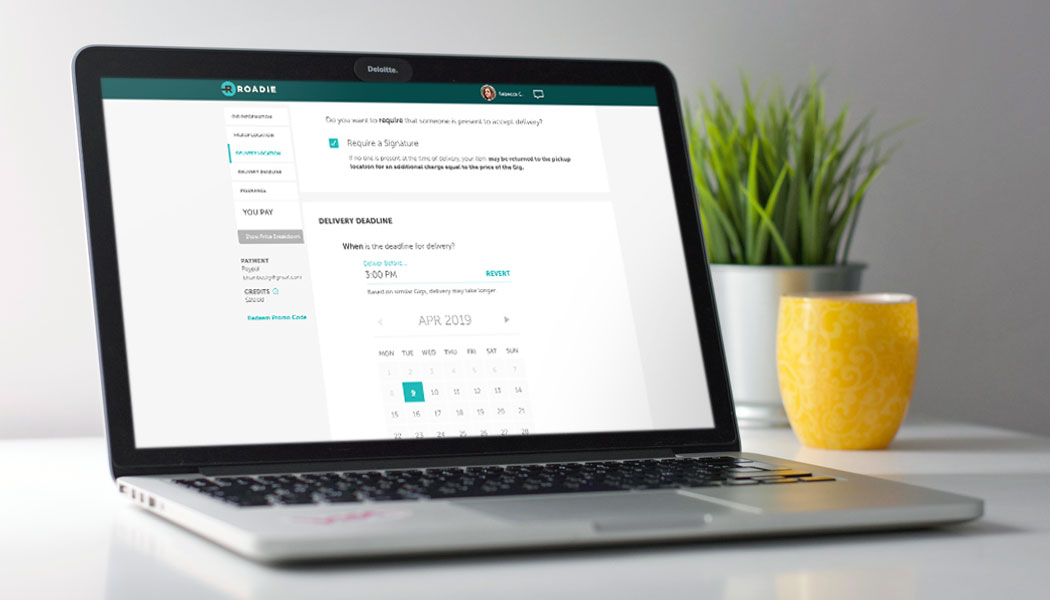 SCHEDULED DELIVERY FOR BUSINESS
A situational snapshot
Company
A grocery retailer starts offering customers home delivery with scheduled or same-day delivery options. The customer should be able to schedule a delivery date and time at checkout.
Challenge
Coordinating across checkout, order fulfillment, and delivery systems should be a seamless process for retailers and their customers. Not only should the delivery platform offer same-day and scheduled shipping, but the company needs to seamlessly integrate with existing systems.
Solution
Roadie offers retailers and their customers scheduled, next- and same-day delivery nationwide. With over 200,000 drivers using our platform, the delivery network scales to support last-mile and regional deliveries.
Because Roadie leverages unused capacity already on the road, the crowdsourced delivery platform can easily flex to meet variable volume, size, and distance. The more volume that enters the system, the faster deliveries become. As a result, retailers are able to:
Deliver in two hours or less

Give customers the flexibility to choose any delivery window

Easily integrate order fulfillment and checkout systems

Full visibility into deliveries with real-time tracking and live confirmations

Support scheduled bulk pickup for large orders or oversized items